INDIVIDUAL VOICES
As the name suggests, all voices are melodically independent but they can be harmonically connected.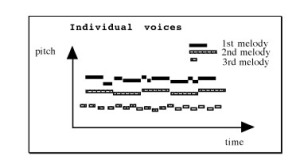 HORIZONTAL-VERTICAL VOICES
… inherits its name from the syntax of a method frequently used in Twelve-Tone Music, a method that is called horizontal-vertical disposition.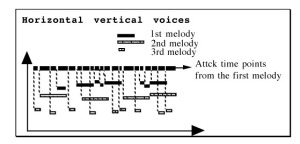 HOMOPHONIC VOICES
All voices share the same attack time points as the first melody. The voices can also have a harmonic connection, as in the first method.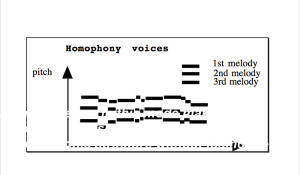 CANON VOICES
… gets its name from its polyphonic functionality. Using this method CALMUS will create a canon type texture where the voices share the same or similar arguments, resembling at a certain level the texture of the traditional canonic polyphony.