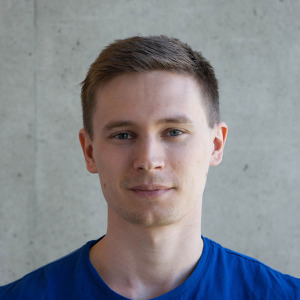 iOS programmer
hilmar.thor.b@gmail.com
Hilmar started his university studies in the year 2005 at the age of 19 in Electronic and Computer Engineering at the University of Iceland. Hilmar served as the chairman of student council for Electronic and Computer Engineering students the year 2007-2008. In 2009 he graduated with a Bachelor degree and started learning towards his Masters degree which included 1 year abroad in Denmark where he sought access to large variety of computer related courses. While still studying Hilmar started teaching computer and electrical courses at Keilir Institute of Technology.
Hilmar then graduated with a MSc degree in Electronic and Computer Engineering in 2012 when he finished his thesis project: 
Musical tone recognition system for interval tone training on mobile devices.
In 2012 his thesis project got a award from the University of Iceland for utilization and innovation. Hilmar took that as a good sign and sought for entrepreneur founding from 
http://www.rannis.is/
 to work more on the project. The found was granted to him in 2013 and so he founded the company Tóngreinir ehf. around his work.
Tóngreinir has now developed multiple iOS apps such as:
as well as other iOS application for private and experiments with Android and web applications.