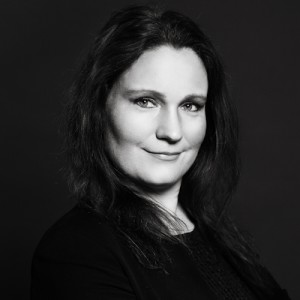 Pianist
tinnathor@gmail.com
Tinna Thorsteinsdóttir has a broad experience with new music and has premiered around 60 piano works especially written for her in the last few years. She works on a regular basis with many Icelandic composers, is active in the Icelandic experimental music scene and has worked with composers such as Helmut Lachenmann, Morton Subotnick, Evan Ziporyn, Christian Wolff, Lars Graugaard, Alvin Lucier and Greg Davis.
Educated as a classical pianist Tinna plays all the different styles of the piano repertoire, although 21st century music is her main passion. Prepared piano, electronics, toy piano and theatre pieces often show up on her programs.
Tinna has given solo recitals at the Bergen International Festival in Norway in the series Young Platform at the Edvard Grieg Museum Troldhaugen, Reykjavík Arts Festival, Autunno Musicale music festival in Capua – Italy, Nordischer Klang festival in Greifswald – Germany, Foundling Museum in London, The Chinese University in Hong Kong, GL Strand museum in Copenhagen, Summit Club in Beijing, the Nordic Embassies in Berlin, Raflost electronic arts festival in Iceland and several recitals at the Dark Music Days festival in Iceland.
Other performances include solo performances at the World Expo 2010 in Shanghai, where she performed on the special Iceland Day at the official opening ceremony at Expo Centre, hosted by the President of Iceland and again at the Icelandic Pavilion. In the same year Tinna took part in the Icelandic premiere of Gérard Grisey´s masterpiece Vortex Temporum with the Formalist Quartet at the Reykjavík Arts Festival. In 2011 Tinna premiered the solo part of Hlynur Adils Vilmarsson´s Héxíé for piano, string orchestra and sinus waves with the Reykjavík Chamber Orchestra and conductor Petri Sakari at the Dark Music Days festival. In 2012 Tinna performed the complete Sonorities Cycle for solo piano by Magnús Blöndal Jóhannsson at Tectonics new music festival in Harpa concert hall in Reykjavík. In the same year she gave the Iceland premiere of Visions de l´amen by Olivier Messiaen with pianist Anna Gudný Gudmundsdóttir at Reykjavík Arts Festival. In 2013 Tinna premiered two piano concertos, Hanami by Jónas Tómasson with CAPUT Ensemble and conductor Snorri Sigfús Birgisson and Phantasmagoria by Steingrímur Rohloff with the Reykjavík Chamber Orchestra and conductor Ezequiel Menalled, both at the Dark Music Days festival.
Tinna has also had solo appearances at Messiaen Festival in Stavanger – Norway, in Portugal, Austria, Boston and Paris and gave a duo performance at the Bang on a Can Marathon in San Francisco.
Main collaborations include the dance work It is not a Metaphor to John Cage´s piano music with choreographer Cameron Corbett as a production for the Iceland Dance Company in 2012. Tinna performs in the video work Constitution of the Republic of Iceland by artist duo Ólafur Ólafsson and Libia Castro and composer Karólína Eiríksdóttir, which was showcased at the Venice Biennale in 2011. In 2014 Tinna was a resident at the glass gallery S12 in Bergen, Norway, where she created the glass piano work Cry Piano with glass artist Alli Hoag. She performed with the contemporary circus groups Kallo Collective and Agit-Cirk at Silence Festival in Finland and is now the curator of the art exhibition Piano at Reykjavík Arts Festival.
Tinna studied in Hannover and Münster in Germany before taking on further studies at the New England Conservatory of Music in Boston with Stephen Drury. She received a Fulbright scholarship and the Thor Thors grant from the American-Scandinavian Foundation. Tinna has participated in several courses and had private lessons with pianists such as Mme Yvonne Loriod-Messiaen, Peter Hill, Håkon Austbø and Pierre Réach.
Her first solo CD Granit Games with Icelandic piano music was released in 2007 with Bad Taste Records.
Tinna is the founder of and curates the new music series Peripheriberry (Icel. Jaðarber) at Reykjavík Art Museum.
She was awarded the DV Culture Prize for Music in Iceland in 2013.